Overview
Law enforcement agencies have continued to clamp down on high-profile wildlife traffickers. In the first six months of 2022 there were further arrests and convictions of members of the Kromah criminal network and other high-level traffickers. Levels of poaching have remained low across much of Africa. However there are some areas where poaching continues, and there are worrying signs of a possible increase in movement of ivory from Africa to Asia.
Meanwhile, human-elephant conflict continues to escalate, as elephants compete with humans for space and resources, and it is a significant political issue in many countries, such as Zimbabwe, Tanzania and Gabon. ECF grantees are developing a range of methods to mitigate conflict and to achieve sustainable human-elephant coexistence.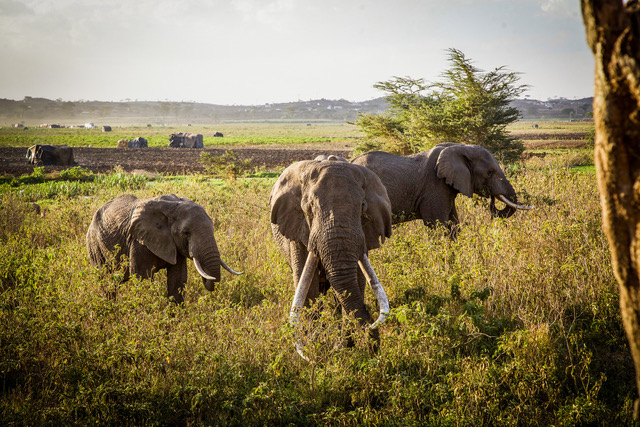 Loss, degradation and fragmentation of elephant habitat are also becoming more acute. The best chance for the long-term survival of elephant populations lies in securing a network of protected areas, and ECF grantees across Africa are working to protect these.
Ending the ivory crisis
There is much less elephant poaching in most parts of Africa than there was five to ten years ago. This reduction has been sustained despite the world's slow emergence from the COVID crisis. We believe this to be a consequence of the ban on ivory sales in China, continued successes in disrupting ivory trafficking networks, and better site-level protection of elephants.
However, recent seizures of ivory point to a possible resurgence in the ivory trade. In January, 944 kg (2,081 lb) of ivory were seized in Mozambique. In February, the Nigeria Customs Service intercepted 145 kg (319 lb) of elephant ivory and 839 kg (1,849 lb) of pangolin scales, destined for export. This operation, conducted in partnership with ECF grantee Wildlife Justice Commission, also led to the arrest of four suspects. In May, 141 tusks weighing 818 kg (1,803 lb) were seized by the authorities in Lubumbashi, in southern Democratic Republic of Congo (DRC), and in July, 6,000 kg (13,227 lb) of ivory were seized in Malaysia. It seems that prices are still low, with many low-level traffickers exposing themselves to the risk of arrest by trying to get rid of ivory they are holding. There is also much old ivory in circulation which has been stored by traffickers or stolen from government stockpiles. The more difficult traffickers find it to sell this old ivory at a good price, the less incentive there will be to poach elephants for their tusks.
Set against these signs of increased ivory shipments, there have been some heartening successes in the fight against the illegal ivory trade, with ECF partners playing a key role in a number of these cases.
On May 12, acting on information provided by the Wildlife Justice Commission, eight suspects connected with the trafficking of pangolin scales and ivory were arrested in Nigeria. These included three Vietnamese nationals suspected to be high-ranking members of a major organized crime group.
On June 29, a major Malaysian trafficker, Teo Boon Ching, was arrested in Thailand for wildlife trafficking and money laundering. He is awaiting extradition to the US. Teo Boon Ching had been previously identified by ECF grantee the Environmental Investigation Agency as a 'specialist transporter' of ivory, rhino horn and pangolin scales between Africa, Laos and China via Malaysia.
In July, two men from DRC pleaded guilty to smuggling ivory and rhino horn, following an investigation by Homeland Security Investigations. They had traveled to Washington State, after shipping wildlife products from Kinshasa to Seattle, where they were arrested in November 2021. In follow-up operations, 938 kg (2,068 lb) of ivory were seized in DRC.
Also in July, a notorious alleged wildlife trafficker and murderer, Simon Valoyi, known as 'Navara', was arrested in Mozambique. This significant arrest comes as a result of increased efforts by Mozambican authorities to to combat organized wildlife crime.
In 2022 there has been further progress against key members of the Kromah network, an important trafficking network with links across Africa and into Asia. Three members of the network have pleaded guilty to wildlife and drug trafficking charges in the Southern District of New York, and Kenyan authorities arrested two more of the gang in May and August. Read more about the Kromah network .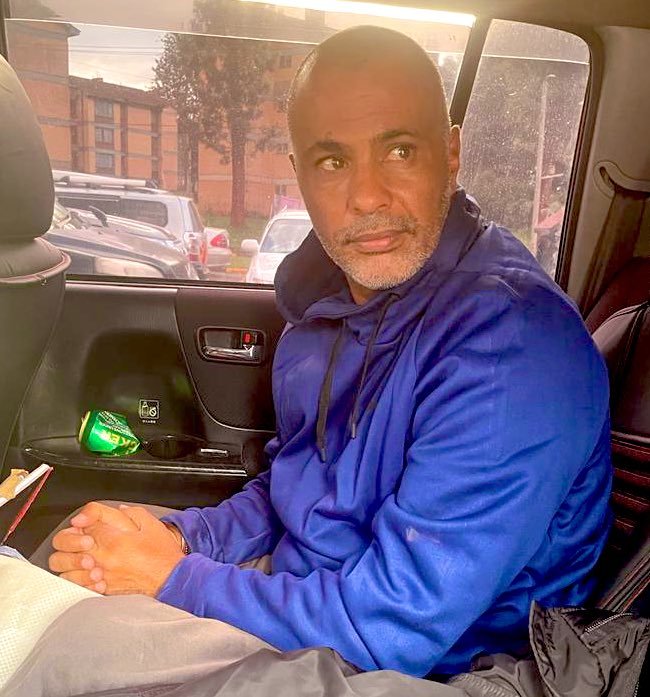 Promoting human-elephant coexistence
Human-elephant conflict continues to escalate, and is a significant political issue in many countries. It is a particular problem in Zimbabwe, where increasing numbers of farmers are being killed by elephants, and this is leading to repeated calls for a resumption of elephant culling and trade in ivory. In Tanzania, there is a similar picture, with elephants causing damage in areas where they have not been recorded for many years.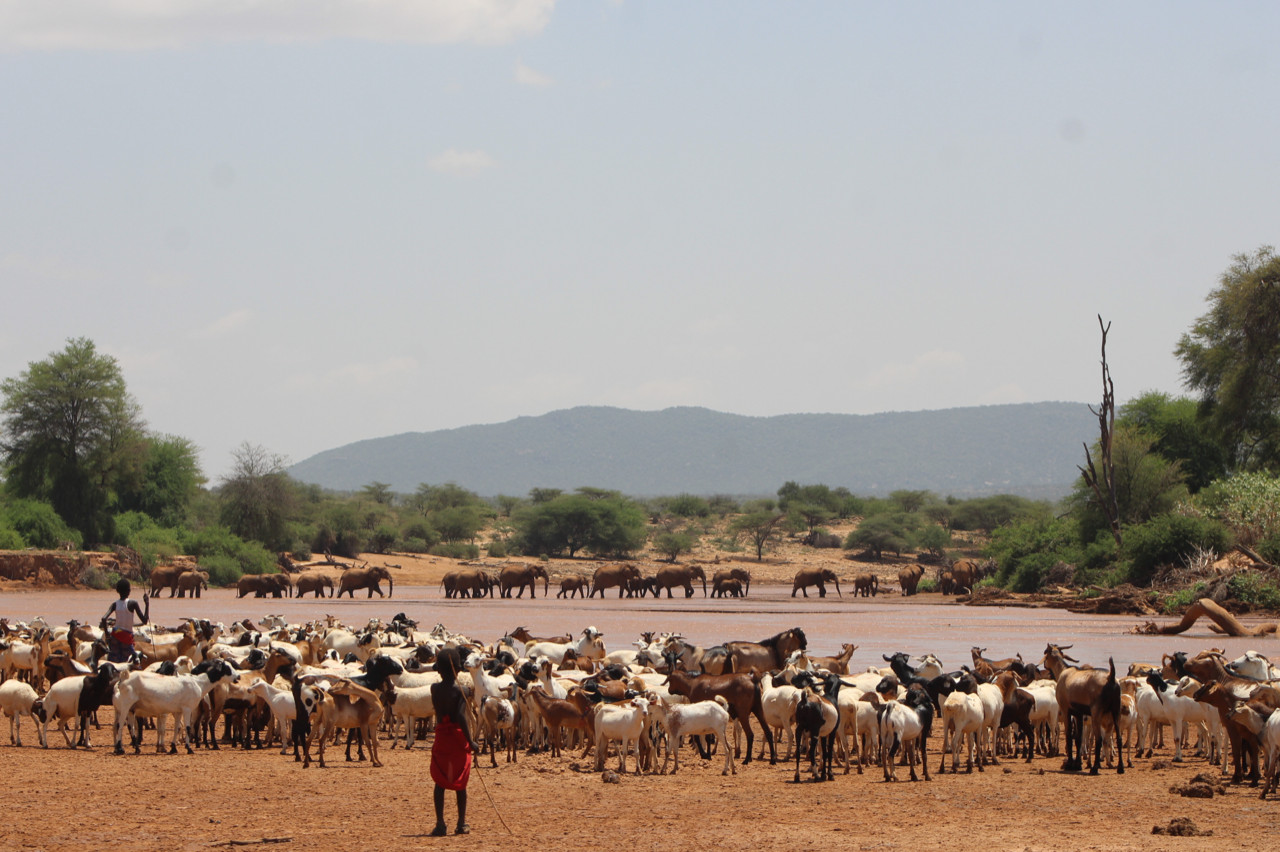 In Kenya, the problem is exacerbated by a severe drought affecting large parts of the country. In Save the Elephants' home base of Samburu, there is a lethal mix of pastoralists searching for food and water for their emaciated cattle, and coming into conflict with elephants seeking the same resources. Added to this is a build-up of tension prior to Kenya's government elections. Young pastoralists armed with automatic weapons are killing elephants, and elephants are moving into villages in search of food. Save the Elephants' teams are helping to push out the elephants when they can, but they are severely over-stretched.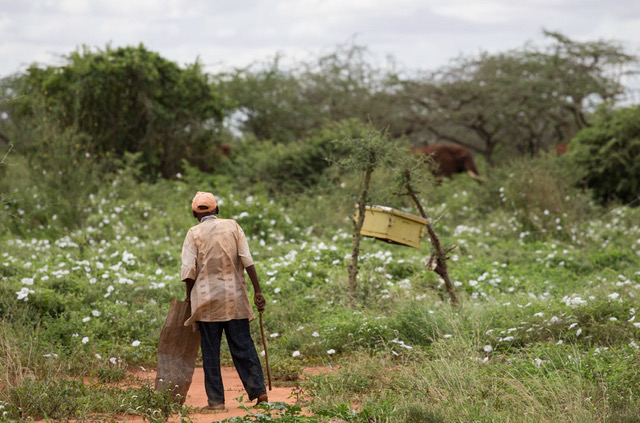 In Central African forests, human-elephant conflict is increasing. Finding solutions is particularly challenging because crop fields are scattered in the forests and it is easy for elephants to move from one to the other. In Gabon a nation-wide program of electric fence construction has started in response to public outcry against the 'elephant menace'. Such a large government-led approach will not be possible in poorer Central African countries, and ECF grantees are working on innovative tailor-made approaches. They are building on the lessons from savannah areas, encapsulated in Save the Elephants' Human-Elephant Coexistence Toolkit.
Protecting elephant landscapes
In many parts of Africa, there is an ongoing battle to protect the surviving elephants and allow their populations to recover.
The southernmost forest elephant population in Africa, a small group in northern Angola living in small patches of forest surrounded by farms, is in deep trouble. Ironically the safest area for them is the Maria Theresa military training ground. This tiny population is exposed to constant attrition because of the fragmented nature of its range and the impossibility of escaping human impact. On January 14 2022, a group left the military zone to feed on crops, when they returned in the evening, a heavily pregnant female and calf were killed by a bus. This created much commotion, with villagers scrambling for meat. It is particularly disappointing because our grantee, the Kissama Foundation, had already informed the local government of the risk from the road. It seems that the elephants have concentrated in this region because of increased encroachment by farmers and poaching in the area they previously occupied.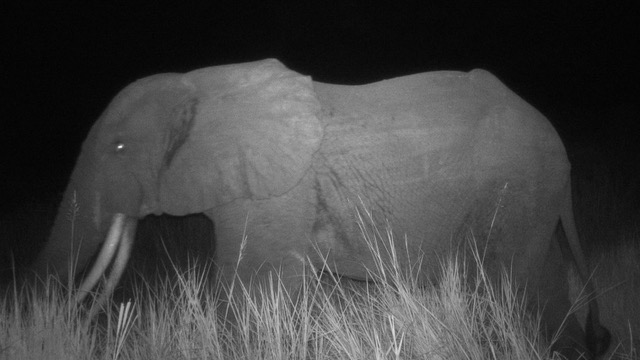 Zambia remains a particular concern, with continued poaching in South Luangwa and Kafue National Parks. There is very good news, though, in that the Zambian government has given a long-term mandate for ECF partner African Parks to manage Kafue, which is one of the largest national parks in Africa, and a key refuge for elephants and many other species.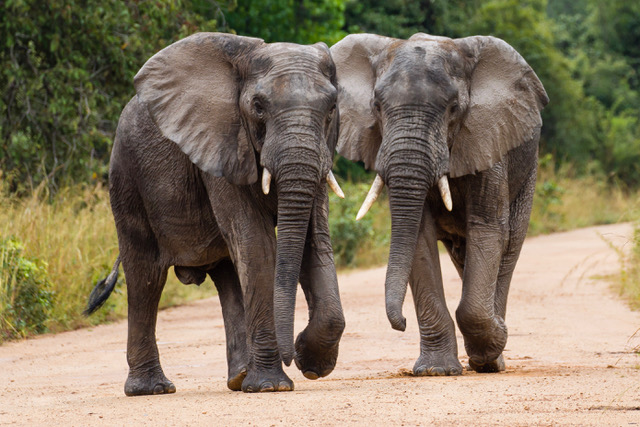 There is little information available about poaching levels in Botswana, home to Africa's largest elephant population. However, interceptions of poaching gangs crossing the border from Botswana into Namibia and Zambia suggest that there is still some activity. The results of an aerial survey of the cross-border elephant population in Botswana, Namibia, Zambia, Angola and Zimbabwe, which is the largest population in Africa, will help to clarify the situation. This massive operation is due to start in late August.
The Islamist insurgency in West Africa, in many places fueled by proceeds from illegal gold mining, places additional pressure on elephant populations. Because of the difficulty of gaining access to areas that have been taken over by rebels, there is very little information on the elephants there. Of particular concern are the elephants of Burkina Faso, once an important stronghold for the relict populations of West Africa. The WAP Complex, straddling the border between Burkina Faso, Benin and Niger, is under intense threat; this is of particular importance because it holds the majority of West Africa's elephants.
In February 2022, militants attacked Parc W in Benin, part of the WAP complex, which is managed by African Parks. They placed improvised explosive devices on a road and ambushed the response team. This led to the deaths of four rangers, two civilians, a Beninese soldier and an African Parks instructor. This was a further blow after the killing of Rory Young of Chengeta Wildlife last, nearby in Burkina Faso. In April 2022, there was an attack on a military base in Pendjari National Park, also in the WAP complex, which resulted in the death of five Beninese soldiers.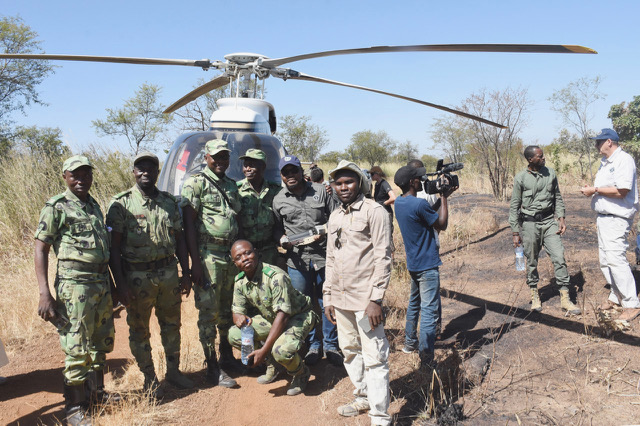 The ECF was already supporting Parc W and we agreed to a budget shift, funding helicopter flying time, so that rangers would not have to traverse potentially mined roads. The ECF has also recently provided emergency funding to allow African Parks to upgrade security for their staff under these new more dangerous conditions.
In conclusion
While the threat from the ivory trade has reduced, the crisis for elephant conservation remains as acute as ever. With its unique funding model and flexible granting process, the Elephant Crisis Fund is well positioned to respond to every new challenge. We, and elephant conservationists across Africa, are immensely grateful to our donors for providing the means to continue this vital work.